Riverton Commercial Landscaping Services
MD Property Services – "Utah's premier full-service landscaping company"
Expert Riverton commercial landscaping services are critical for retail centers. They serve as a powerful tool to boost foot traffic and ultimately drive sales. Here are several ways in which commercial landscaping services in Riverton UT from MD Property Services, Inc. can significantly impact foot traffic and sales in retail centers:
Inviting Entrance Areas
Riverton commercial landscaping services can create inviting entrance areas that serve as focal points. Eye-catching features, such as water features, sculptures, or colorful plantings, draw attention and encourage customers to enter the retail center.
Navigation
Thoughtful landscaping from commercial landscaping services in Riverton UT can be utilized to create clear pathways and guide customers through the retail center. Well-placed signage, directional plantings, and attractive walkways make it easier for customers to navigate the space and discover different shops and offerings.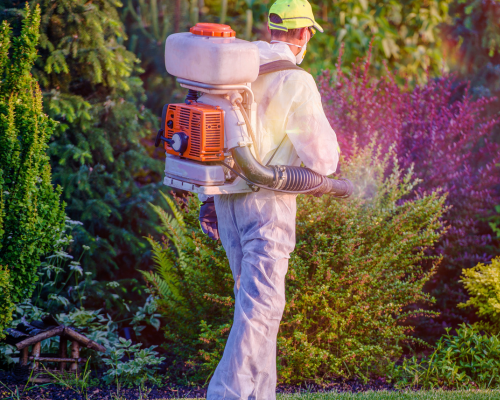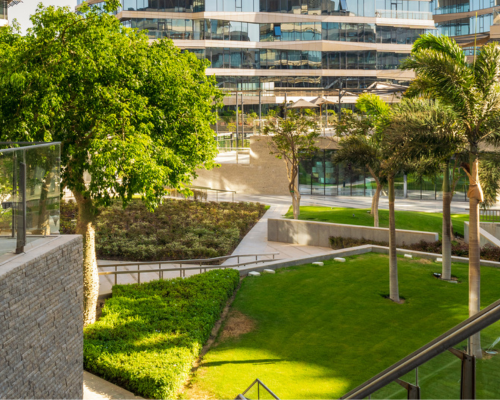 Outdoor Seating and Gathering Spaces
Creating outdoor seating areas and gathering spaces within the retail center's landscape provides customers with a place to rest, socialize, and enjoy their surroundings. These spaces extend the shopping experience and encourage visitors to spend more time in the area, increasing the chances of making a purchase.
Seasonal Displays
Commercial landscaping services in Riverton UT can include seasonal displays using flowers, plants, and decorations that reflect upcoming holidays and events. These vibrant displays capture attention and create a sense of excitement, attracting more customers to the retail center.
Branding and Identity
Landscaping elements can be used to reinforce the branding and identity of the retail center. Using specific colors, materials, or design features that align with the center's brand creates a cohesive and memorable experience for customers.
Emphasizing Storefronts
Landscaping can also be strategically designed to enhance individual storefronts and draw attention to specific shops. The use of planters, green walls, or trellises can help accentuate shops' entrances and highlight their offerings.
Outdoor Events and Activities
Finally, areas can be utilized for hosting outdoor events, promotions, or entertainment, attracting a larger audience and driving foot traffic. Events in the outdoor spaces of the retail center create a dynamic and lively atmosphere that encourages repeat visits.
Learn more about how you can benefit from our Riverton commercial landscaping services by calling MD Property Services, Inc. at 801-763-0272 or contacting us online.
Call Or Text For a Free Quote