Orem Sprinkler System Installations
MD Property Services – "Utah's premier full-service landscaping company"
When customers turn to MD Property Services, Inc. for Orem sprinkler system installations, we want them to have all the information they need to make the best decision. Understanding the different types of sprinkler heads and their respective uses is essential for achieving efficient and effective irrigation for your lawn or garden. Our experts in sprinkler system installations in Orem UT would like to share provide you with a brief overview of some common sprinkler head types and their uses:
Fixed Spray Sprinkler Heads
These are the most common sprinkler heads used in Orem sprinkler system installations. They have a fixed spray pattern, which means they distribute water in a specific, constant direction. Fixed spray sprinkler heads are suitable for small to medium-sized, rectangular or square areas. They work well in areas with uniform shapes, such as lawns, flower beds, and garden plots.
Rotary Sprinkler Heads
Also known as rotor heads, rotary sprinklers are also popular for sprinkler system installations in Orem UT. As the name implies, they rotate as they spray water, covering a larger area. They are ideal for medium to large landscapes, including lawns, sports fields, and open spaces. Rotary sprinkler heads come in full-circle or adjustable arc models, allowing customization of the watering area.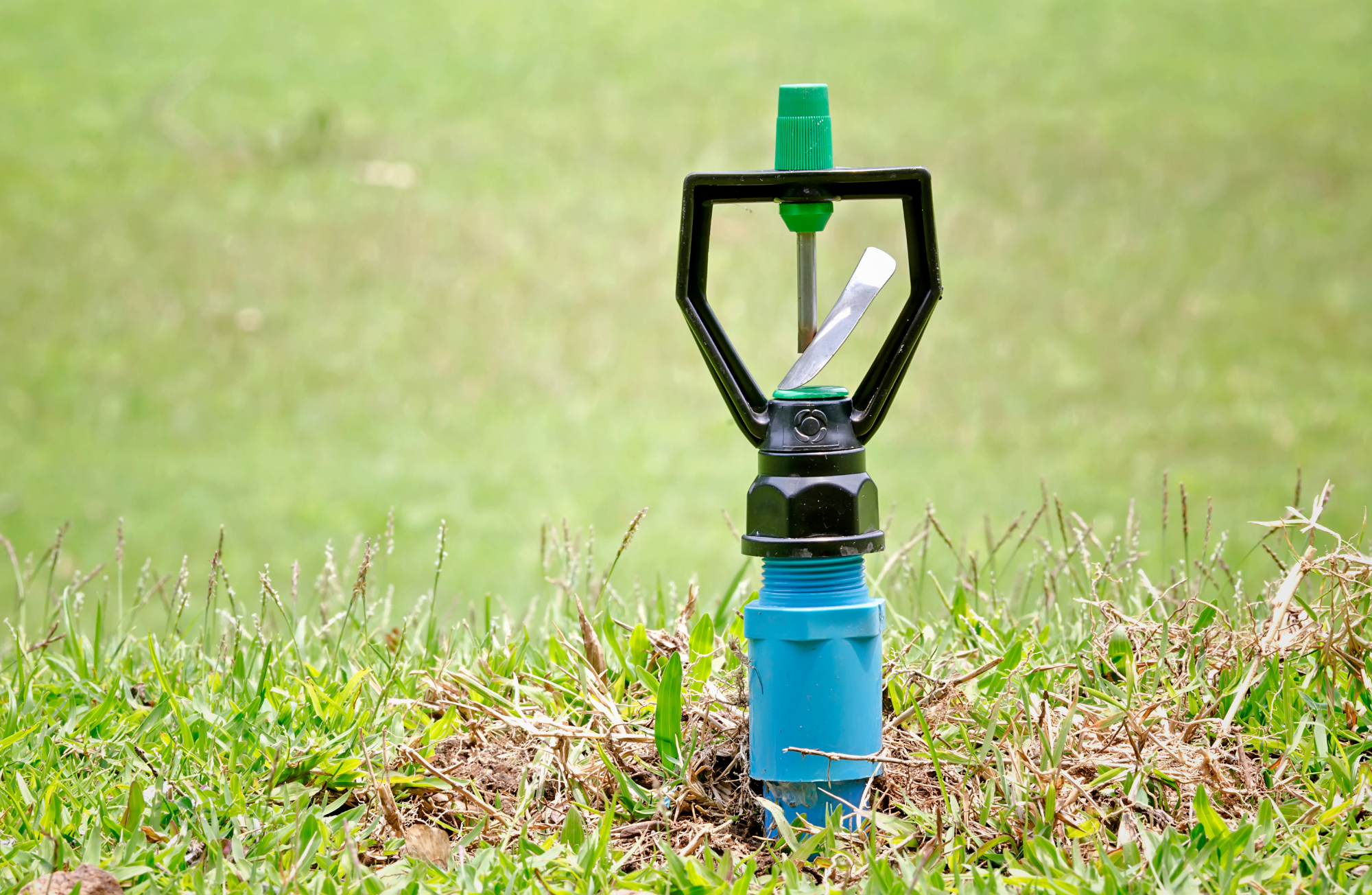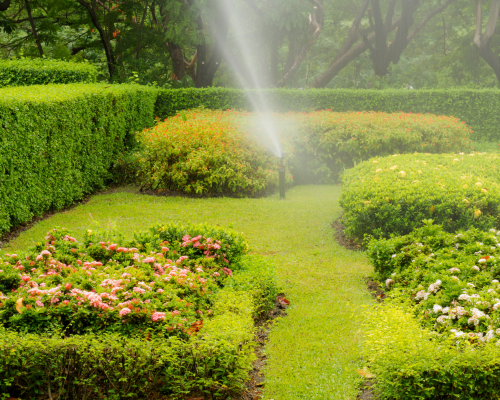 Gear-Driven Sprinkler Heads
Gear-driven sprinklers are a type of rotary sprinkler with more precise water distribution. They're known for their quiet operation and are suitable for large lawns, commercial landscapes, and areas with irregular shapes. These are popular for sprinkler system installations in Orem UT as well.
Pop-Up Sprinkler Heads
These sprinkler heads are installed below ground level and pop up when the system is activated. They are commonly used in residential and commercial settings, as they remain hidden when not in use, reducing the risk of damage from mowing or tripping. Pop-up sprinkler heads are available in various patterns, including fixed spray, rotary, and gear-driven.
Impact Sprinkler Heads
Impact sprinklers are recognizable by their distinctive ticking sound as they distribute water in a circular motion. They are sturdy and ideal for large areas like agricultural fields and pastures. Impact sprinklers are often used in low-pressure water systems.
Learn more about our Orem sprinkler system installations by contacting MD Property Services, Inc. online or calling 801-763-0272.
Call Or Text For a Free Quote